Call us now!
Are You Looking for Premier Quality Kensington Cleaning Services W10? You're In the Right Place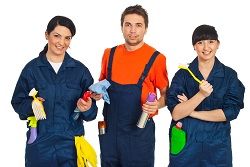 Hello, and welcome to the homepage of Kensington Cleaners, London's leading professional cleaning company W10. We primarily offer cleaning services to the Kensington area, but we are more than willing to travel around the Greater London area. Whilst for many people the idea of spending their free time (whether it be the weekend or evening) with their sleeves rolled up, polishing surfaces and sweeping floors is far removed from their conception of fun, to our Kensington cleaning company W11 nothing could be more enjoyable! Over the course of many years, we have established ourselves as a premier provider of quality domestic and commercial cleaning services, including house cleaning Kensington, Kensington office cleaning and Kensington upholstery cleaning. Hence, if your floors are in dire need of a spirited sweep, your carpeting needs restoration, your fittings are screaming out for sparkle and/or your furnishings need a blitz, you're certainly on the right webpage! We do the hard work so you don't have to! Due to our highly competitive pricing, it's pretty much guaranteed that commissioning our services will cost you far less than buying pricey cleaning products and conducting the clean yourself. Even if you're not based in Kensington, or even Greater London, we may well be able to provide you with cleaning services – so why don't you call us today on

, and see what we have to offer? We're positive that we have the experience and techniques to satisfy you and your needs – and we're doubly certain that you'll be blown away by our highly competitive prices; we're eager to demonstrate to you what we're capable of! We truly are a one stop source for professional cleaning in Kensington!
Opt for Cleaner Home Choosing Our Kensington Cleaners
We know that in the current economic climate, personal and business budgets aren't what they were when the economy was booming. However, we also know how much it means to people to have a clean home, pristine office and immaculate upholstery, which is why we're dedicated to offering our customers extremely low prices. We simply refuse to inflate costs or needlessly deprive customers of their hard earned cash. We don't deal in secret costs or 'extras' on top of our originally agreed quotation, which is why the costing we provide you within during our preliminary consultation is exactly what we will charge you with when we're done. On top of this, your initial quotation is provided totally free of charge, with no obligation to take us up on our offer. Shopping around for the best possible price makes a lot of sense, especially as people from every walk of life are being careful with their money and are avoiding large, unnecessary expenditures currently. We hope you'll use the opportunity to compare the prices of different cleaning companies E11, and find a package which you think is suitably priced, but we are positive you won't find another cleaning company with rates as competitive as ours!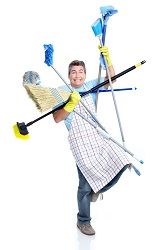 We at Kensington Cleaners firmly believe that a pivotal component of our success over the many years we have been in operation has been our constant and ever-renewed willingness to structure and modify our packages according to the unique needs of our customers. We have the technique, expertise and equipment that the largest cleaning chains employ, but work for prices independent Kensington cleaning companies W10 usually charge! We aim to work with you directly as much as we can, and give you the power to draw up timetables and decide deadlines yourself, so you can create a cleaning schedule and arrangement that suits you perfectly. We are also willing to work at weekends, and start work, and finish work, later than most Kensington cleaning firms. If you contract us for routine cleaning, we offer you your very own cleaner who will build a relationship with you personally – knowing them will make you feel more comfortable about leaving them to work on your home when you're not in. All our cleaning are professionally trained with many years of experience, and have peerless references. We promise you'll be delighted with their efforts, and they work on the stringent understand that their work isn't yet over until you're completely happy with the job they've done! If you ever feel they've missed a spot, or if you ever have an issue with their efforts, they will be delighted to return to your premises anew and put things in order. Our team eats, sleeps and breathes cleaning, and they all take pride in their work!
Book a Cleaner with Us Today
Even our basic Kensington cleaning package is all-inclusive, and comes complete with a comprehensive inspection before work commences from a representative of our cleaning team. If necessary, we will order and/or move the items that are scheduled to be cleaned, and removing furniture that covers carpeting and floors to guarantee the best possible clean. We use the best cleaning products, and high-tech cleaning appliances, that provide a devilish combination which will guarantee surfaces and fittings regain their original sparkle and sheen. We are the most thorough W10 cleaning services company on the market, and can proficiently cleanse those areas lesser firms would struggle with. We truly do hit those spots that others cannot reach! Additionally, we insist on using the finest cleaning products, that won't tarnish your carpets whilst we clean them.
Why not give call us now on

? We aim to brighten up your day and excite you about the prospect of enlisting our services straight from the word go, by giving you a quotation on the spot completely free of charge, without any obligation to accept our quote! Alternatively, you can contact us online, via email – however, we prefer to conduct our correspondence over the phone, as truly nothing beats direct human interaction. Our friendly team of upholstery, carpet office and house cleaning W8 experts are keen to answer any questions you may have for our company, and are equally excited at the prospect of mapping out your cleaning operation W11.