Give Your Upholstery The Care It Deserves With Our Kensington Upholstery Cleaning Services W10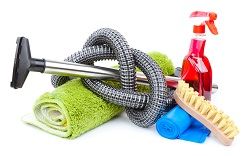 Kensington Cleaners are trusted specialists when it comes to Kensington upholstery cleaning. We have been providing professional upholstery cleaning services to customers from all walks of life in Kensington for many years. In our long and distinguished history, we have successfully completed innumerable upholstery cleaning W11 jobs, and left many happy customers in our wake. Our experience has equipped us with the requisite know-how and proficiency to tackle any kind of stain and every variety of upholstery! No matter the item of upholstery, or the type of tarnish, you have our cast-iron guarantee that we'll make it look good as new, and in the event that we can't, we'll restore it to its best possible state. Don't get trapped in the popular mindset that says you should simply replace damaged or unclean upholstery with new fittings – enlist our W10 upholstery cleaning services Kensington and save yourself a small fortune! If your residence or office premises is home to any upholstery in need of a good cleanse, why not call us today? We are easily contactable via telephone on 020 8396 6100, and one of our professionally trained, expert staff will be keen to talk to you, to gauge your needs, desires and specifications. We'll provide you with a quotation completely free of charge in return!
We Are the Number One Upholstery Cleaning Company in Kensington
We're specialists when it comes to both domestic and commercial Kensington upholstery cleaning services. Whether you merely want a squad of specialists to attend your property once for an all-out upholstery cleaning blitz, or you'd like to sign up for a longer, contractual relationship with our company, we're sure we have the upholstery cleaning package that's right for you! No matter how small, or how large, the job is, we're the company that has the right techniques, technology, accessories and, most importantly, experience to meet the challenge!
Let Our Kensington Upholstery Cleaners Clean instead of You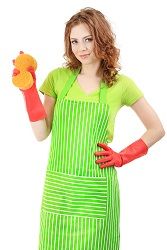 We're also big fans of a hands-on approach when it comes to our clients. Before we commence our upholstery cleaning services W10, a representative of our Kensington cleaning company W11 will visit your home or premises to practically assess the environment our team will be cleaning in, and glean an intimate understanding of what needs to be cleaned. This helps us prepare as fully as possible for the task ahead, and means we can hit the ground running the second we get there, completing your job as efficiently and thoroughly as possible, in the shortest time feasible. We won't waste time lugging cleaning equipment and/or products we don't need to your residence or office, and likewise we're never caught short without a vital tool or chemical we need to complete a job. Our experiences in Kensington house cleaning W10 have taught us that we work best, and our customers are happiest, when our services are tailored to the precise and individual needs of clients. We only employ the best cleaning chemicals and products, which are kind on surfaces and materials whilst tough on grime and stains. We at Kensington Cleaners also insist on using the latest high-tech cleaning gadgetry – there's no point using out of date or decaying equipment when dealing with precious items of upholstery and furnishings. Ultimately, we believe our W8 upholstery cleaning services company has perfected a recipe for returning upholstery to their original glory, and on very single job we've completed, we've left every article of upholstery we've cleaned in a better state than when we started. We're keen to maintain our peerless record, and thriving base of happy, returning customers. Call us today on 020 8396 6100, and restore your stained, dusty or damaged upholstery to its former glory!