Say Goodbye To A Messy Home With Our Kensington House Cleaning Services W10!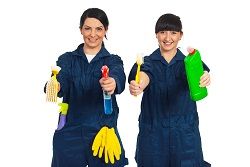 Kensington Cleaners knows that making sure your home is as clean as can be is absolutely vital. The age-old adage that a clean, tidy house makes for a clean, tidy mind is a well-established idiom for a reason – it's true! It's important to keep your house clean not merely just for reasons of aesthetics and practicality (it's never nice to return to a messy home, nor is it particularly flattering to invite guests over when things are messy!), but also for reasons of hygiene and sanitation, too. Having a meticulously tidy homestead is vital – you can never be quite certain just how much bacteria and embedded dirt is truly blighting your home, as so much of it is effectively invisible! Even if you're not at home 24 hours a day, 7 days a week, wear and tear and mess can accumulate very quickly. However, if you're an active man or woman who works hard and plays hard, and values your time at work and your time away from work with your family and friends, you may not have the time or the energy to give your home the cleaning care it deserves. If this description sounds familiar, you should enlist the services of our Kensington house cleaning company immediately! Our teams of professionally trained Kensington cleaners are experts when it comes to comprehensive, meticulous cleaning jobs, and have the skills and the resources to tackle any cleaning operation, whatever the size! There is truly little better in life than returning to your home after a bracing day out on the town to find it sparkling and immaculate, nor returning home after an exhausting stretch at work to find you don't have any cleaning to do! We can even dispatch our Kensington domestic cleaning team to your residence when you're not in, and can work later than any of our competitors – we understand the value of not disrupting your social or working life, and are willing to go the extra mile to ensure we don't disturb you! Contact us now on 020 8396 6100, and let us show you how we intend to make your dreams of a pristine dwelling a reality!
Fast and Reliable House Cleaning Service in Kensington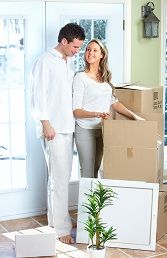 With us, you can choose from a one-off cleaning blitz, and long-term contracts. We will always provide you with a friendly team of W11 professional house cleaners Kensington whom you can trust. They will understand your needs and expectations, and the requirements of your house, and will be receptive and flexible according to your particular needs and schedule. Our W10 cleaning services naturally include every type of domestic cleaning solution, but we also try wherever possible to tailor our services exclusively to your specific needs and requirements. In every case, however, every facet of your home's interior will be cleaned to the highest standards by our crack team of Kensington house cleaners W11, with each nook and cranny left pristine, irrespective of the state of the premises when we start working! We also offer highly competitive rates, so you can bust dust without breaking the bank.
Call Now and Book a House Cleaner in Kensington

In conclusion, then, there's simply no point in clogging up your crammed routine with cleaning, when with the help of Kensington Cleaners and our Kensington house cleaning services W10, you can wave farewell once and for all to the tedium and strain of cleaning your house from top to bottom. Maximise your free time and reduce your stress levels from today onward by giving us a call. You can easily drop us a line on 020 8396 6100 – we'll be delighted to hear from you!